Lily Hunt, LCSW [she/hers]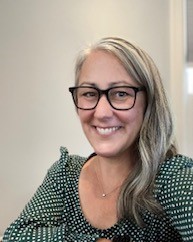 Lily is the Executive Director of Seneca's Kaiser Wraparound and STEP Partial Hospital Programs (PHP).  Lily received her undergraduate degree at the University of California at Santa Cruz in 2002, and her master's degree in Social Work from California State University, East Bay in 2006.  Lily gained her pre-licensure experience working in Seneca's Non-Public School located in San Leandro in addition to other local public school settings providing psychotherapy, family therapy, and case management to youth ranging in age from Kindergarten through High School.  Lily then spent four years living in Massachusetts and working in an adolescent Partial Hospital program, and shortly after obtaining her LCSW, returned to California and Seneca Family of Agencies.  Lily was eager to return to Seneca as her values aligned with the agencies, specifically to the commitment of unconditional care.
Since her return to Seneca, Lily has worked as the Clinical Director at James Baldwin Academy, Program Director for Seneca's STEP Partial Hospitalization programs, and since 2020 in the position of Executive Director.  Lily believes that everyone experiences periods of time where a little extra help and support is needed, and the importance of youth and families being able to quickly and easily access high quality mental health care should be a smooth, friendly and respectful process.  Outside of work, Lily enjoys spending time with her two 11-year-old daughters, going for bike rides, hanging out with her two cats, and soaking in as much sunshine as possible.
Lisa Kleinzweig, LCSW [she/hers]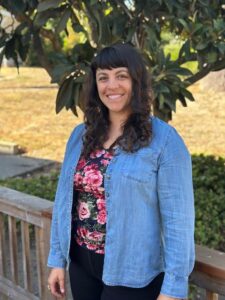 Lisa Kleinzweig is the Program Director for the STEP Programs. Lisa received her Master's Degree in Social Welfare from UC Berkeley but more strongly identifies as an alumni of the UC Santa Cruz Banana Slugs, where she studied American Studies as an undergraduate. She is a Licensed Clinical Social Worker and has been with Seneca Family of Agencies since 2013. She started with the agency at Alameda TBS (Therapeutic Behavioral Services) worked with Family Life Center treatment program, Sonoma County Wraparound services and Compass residential program before helping to open the Sonoma County STEP in 2017. Lisa's approach is human-centered and she loves to use Narrative Therapy, Motivational Interviewing and curiosity to support others to identify the values that reflect their personal needs and hopes for the future. Leading the Circle group and inviting youth-directed topics is a particular passion for her when she has the opportunity to work directly with youth. Lisa was born and raised in California, lives in Sonoma County with her family and loves swimming in the Russian River, gardening, baking, reading and singing.
Meghna Das, AMFT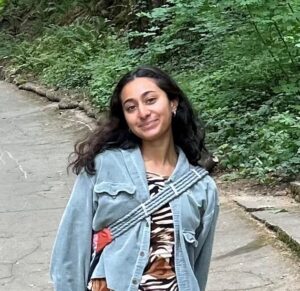 Meghna is the Crisis Clinician at the Alameda County STEP program. She started at Seneca in summer of 2023, after receiving her Masters degree in Counseling Psychology from Santa Clara University, and is now working toward her license in Marriage and Family Therapy. Meghna has a passion for working with youth and families through a trauma-informed and culturally competent lens, and has a background in working in the school systems. Meghna's favorite thing about working at the STEP program is being able to use humor and silliness to build rapport with youth, and watch them blossom within the group setting. She also loves climbing, yoga, visual art, going to live music shows, and her cat, Kitten.
Amanda Bell, AMFT [she/hers]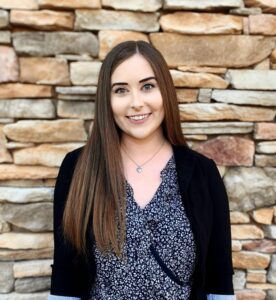 Amanda is the Lead Clinician at the Sonoma County STEP program. She started as a Crisis Counselor in 2019 and has worked to obtain her graduate degree from University of San Francisco and her associate license in Marriage and Family Therapy. Amanda has a strong passion for working with youth and families using a trauma-informed and strengths-based lens and has a background in working specifically with neurodivergent youth. Amanda's favorite things about working at STEP are getting to do fun activities with the youth, bringing humor to the work, experiencing the nature and animals surrounding the program's property, and getting to learn interesting things from the youth such as the newest trends and slang. She also loves pasta, hiking, reading, traveling and spending time with her dog.