Change Happens Together 2022 Holiday Auction
<<< Back to Kinship Center Home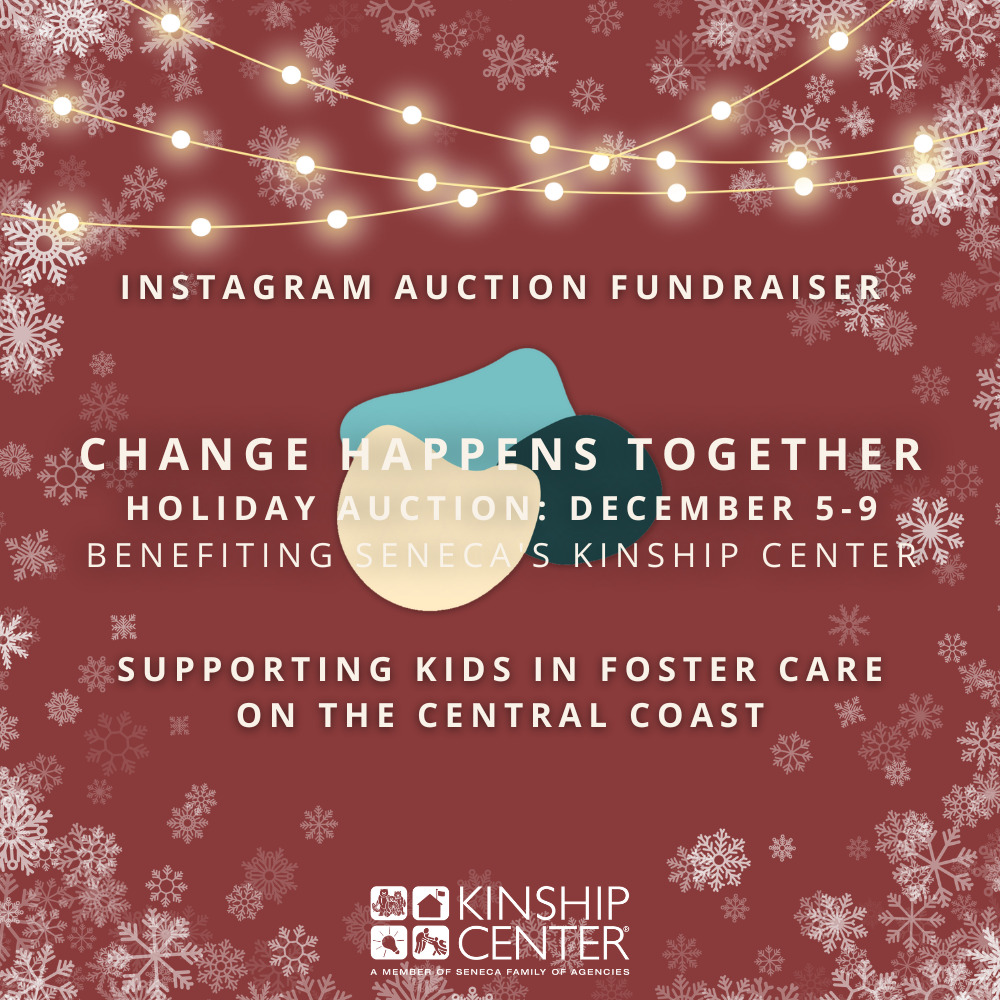 Announcing our Change Happens Together 2022 Holiday Auction, Dec. 5-9!
We will be auctioning off items, silent auction-style, donated by local businesses. It all takes place on our @change_happens_together Instagram page. Be sure to follow the page for updates and to participate!
To donate an item and have your business featured to a new local audience, submit this online form.
100% of proceeds go to our Central Coast foster care program.